Townhouse 66 - La Grandeza by Grand Monaco for Sale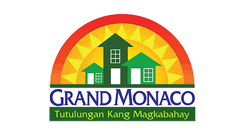 Project Name : La Grandeza
Parking : No
Project Type :
Unit Type : Sale
Listing Type :
Label : Hot
Bed Rooms : 1
Address :
Pagrai Hills, Mayamot, Antipolo City, Rizal
Location :
Antipolo

,

Rizal
GMEDI began in 1987 as a construction company working on sub-contracts from larger and older companies in the industry. It quickly gained a reputation for solid and dependable performance and, in time, achieved Triple A status as a full-fledged Contractor.

In 2003, GMEDI ventured into real estate and housing development. It started with pocket-sized developments consisting of a dozen to 30 houses in each project,mostly within the cities of Pasay, Quezon, Pasig and nearby towns and cities of Rizal Province.

Since then, GMEDI has grown into a multi-million company that has produced and sold more than a thousand houses in the upper low-cost and middle income Categories.

GMEDI is now among the fastest-growing and highly respected housing and real estate development companies in the country. It is an active member of some of the largest and best-known associations of professionals and business corporations in the Philippines today.